Welcome to The Edge Chronicles wiki!
Welcome to the Edge Chronicles wiki, the database for
The Edge Chronicles
that anyone can edit! We hope that you choose to join our work! Don't be shy, create an account and start creating some articles! If you're new here, you may want to look at the Edge Chronicles Wiki
Introduction
and the
Policies
. If you need any help or want to chat to other fans, join the
Edge Discord
. Thanks, and have fun editing!

2,115 articles since February 2008 | WAM
Explore the Series
Explore the Edge
Sanctaphrax
Visit the noble floating city of academics, the place where knowledge and contacts are everything!

Undertown
Plots and intrigue of Sanctaphrax too much for you? Perhaps you'd like the hustle, bustle, and betrayal of Undertown!

The Deepwoods
The twin cities not all they've cracked up to be? Perhaps the wild freedom and danger of the Deepwoods would suit you better!

The Mire
Dangerous Mire pearling something you wish to try your hand at?

The Twilight Woods
Looking for Stormphrax? Explore the treacherous, beguiling Twilight Woods!

The Edgelands
Think you can brave the terrifying dangers of the Edgelands?

The Stone Gardens
Want to try harvesting your own flight-rocks in the Stone Gardens? Don't let the Leaguesmen or Academics catch you!

The Free Glades
Perhaps the tranquility and opportunity of the Free Glades is what you're looking for?

Great Glade
Or the turbulent life in the great city of the Third Age of Flight?

The Farrow Ridges
Do you long for the purity and solitude of the Farrow Ridges?

Categories
Maybe you just want to leap right in and look at the categories.

All Pages
Still haven't found what you're looking for? Search an alphabetical list of all pages on the Edge Chronicles Wiki.

The Edge Chronicles wiki
Master Category :: Policies :: Sandbox :: Discord server
Other Fantasy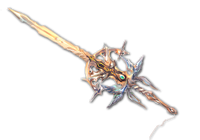 Fantasy Literature
Go to these sites for info or for help with your own wiki!
A Court of Thorns and Roses • A Song of Ice and Fire • All Souls Trilogy • Beyonders • The Black Company • The Brotherband Chronicles - Ranger's Apprentice - Royal Ranger • The Dark Tower • Deltora Quest • Discworld • The Dragonriders of Pern • The Dresden Files • Fablehaven • The First Law • Grishaverse • His Dark Materials • Inheritance Cycle • The Kingkiller Chronicle • The Land of Stories • The Magicians • Malazan Book of the Fallen • Mistborn • Shades of Magic • Shannara • The Spiderwick Chronicles • The Stormlight Archive • Sword of Truth • Throne of Glass • Wheel of Time • The Wicked Years
Want your community included? See how!

The stunning background image of this wiki was created by LouSasa. Find more on DeviantArt.